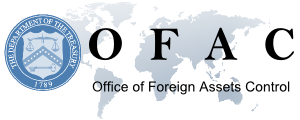 OFAC has designated Iranian computer security company IT Sec Team and 3 people acting on its behalf for planning and executing DDoS attacks against at least 9 large US financial institutions in 2011 and 2012. It has also designated 4 Iranian nationals working for another Iranian computer security company Mersad Co., which used a botnet to target 24 corporations in the US financial sector with DDoS attacks in 2012 and 2013. On 24 March 2016, the Department of Justice announced that a grand jury had indicted the 7 people designated in this action (see press release here).
Separately, OFAC has designated 4 Mexican entities and 3 Mexican people linked to drug trafficking organisations the Cartel de Jalisco Nueva Generacion and the Los Cuinis Drug Trafficking Organisation. The organisations were designated in 2015, and in the Treasury's press release OFAC Director John Smith said that the Treasury "continues to untangle and expose the web of businesses" they control.
The details of all the listings are here.